PRODUCTS

TIMTM DESTINATION MANAGEMENT SUITE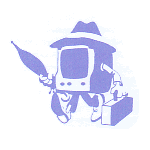 The TIMTM, Destination Management Suite features the most advanced and comprehensive suite of management programs available. The program follows conventional Windows standards throughout allowing full integration into existing networks. It includes a host of user definable configuration options that can be tailored to suit different environments from 'Call Centres' and 'Marketing Departments', to 'Tourist Information Centres' and 'Public Access Kiosks'. Configurations range from screen layout to a choice of colours. There is also at 'Design Module' where customised databases can be designed in-house; using this facility a Membership database can take one form in Marketing and a totally different one in the accounts department.


To assist destinations with the dissemination of information all modules have multiple options for search and select using various criteria, ideal for generating information sheets to either view or print. Modules can be used by the 'Reporter' providing a further dimension to the suite. 'Report and Statistical' generation, as well as label printing, is provided as part of the core product.

The Brochure Response module has been totally re-designed as part of the TIM development program and now provides a level of functionality that would be the envy of any Marketing Manager; from basic data capture (using embedded postcode software) and label printing to sophisticated reporting and import and export routines.

As the TIM-DMS has been developed to current Windows standards the central database can be directly interfaced with most industry standard software. This provides simple dynamic interfacing with Counter Systems, Call Centre, Public Access and the World Wide Web either through CTV or third party software developers making the product one of the most flexible on the market.

The PAT (Public Access Terminal) element is not a separate program but simply a module within the TIM DMS. By simply selecting one 'button' from the TIM home page your management suite is converted into a full multimedia 'Touchscreen' system. There is no need for additional data entry as PAT accesses the same database as TIM.

---
Features of TIM include:

Full multimedia facilities with the ability to scan images and insert sound to data records
Ability to fully utilise the National TRIPS database
Export facilities for third party use, eg; Web & Print publishing
Auto dial from all databases
Mouse, keyboard or touch screen options
Automatic de-duping on entering addresses whether in Marketing or Accommodation Booking
Intuitive in-built Help screens encompassing all modules, incorporating Windows style search routines

---
TIM TECHNOLOGY
Since inception in 1988 TIM has seen many changes in Information Technology and has always been developed in line with current demands and requirements. TIM4 is the latest in the line of CTV developments and is once again the benchmark in sophistication and functionality, yet still retaining the user-friendly interface synonymous with CTV products.

TIM4 has been developed using full windows 32-bit technology. CTV has chosen C++ coupled with an industry standard database engine as the development platform for TIM4. This provides easy scalability to industry standard databases such as Sybase, Oracle and SQL. CTV deliberately avoided the current trend of using the latest proprietary 'high street' database products in order not to limit the scope for future development. TIM will operate under Windows '95, 98,2000 Windows NT, Windows Terminal Server and Novell networks.